Live Music Events
Nik Kershaw
Panto
"Cinderella" - Hertford Theatre
Fashion Shows
House of iKons
Our live event division is operated under the trading name of Raptor Productions. Live event videography is where we began our journey and we have come to specialise in music, dance and theatre events. We can provide an end-to-end solution, whether you are looking to document your event, project the live action on in-theatre screens, or live broadcast the event to maximise monetisation through online viewing sales, we can provide the solution to your requirements; all with a no-fuss team of professionals.
Live Events
Our team have been filming live stage events for over 20 years and bring a wealth of experience in managing this challenging situation.
Ensure your live music, dance, or corporate event is filmed with discretion but with the professionalism that you would expect from an experienced team.
Music Videos
We offer performance-based or narrative-based music video production at a price that is impossible to ignore. Our experience in recording live music events, coupled with our experience in shooting independent films, positions us perfectly to deliver your music video just the way you like it.
Fully Mobile Studio
Are you producing an independent TV show?  Perhaps you're airing on YouTube or other online platform.  We offer a multi-camera, live vision switched mobile service that includes everything you need to get your production on the air.  We have a portable lighting rig that can scale to any size of studio.
Broadcast
Want to go live with a broadcast?  No problem.  Our switching equipment can broadcast live to your choice of online platform, or we can provide a fully bespoke mechanism to embed into any device or platform of your choosing; giving you the opportunity for monetisation of your production.  

We can manage the entire production from concept to delivery, or work with your established team to fill in the gaps.  Small or large, your production will gain the benefits from our expertise in this sector.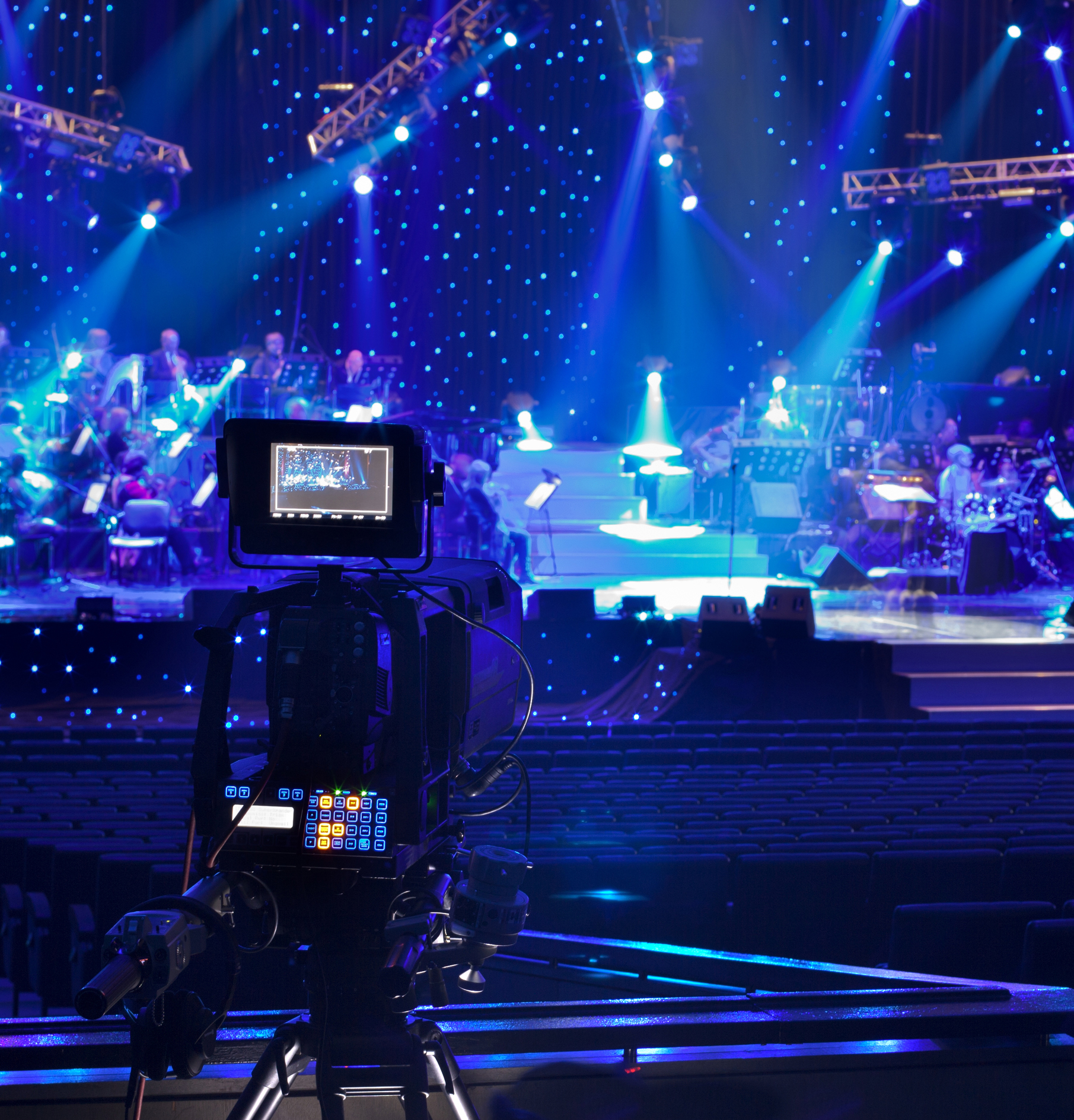 It's All For You
Our services are tailored to your needs, and we pride ourselves on delivering a quality service each and every time.  Contact us for a no-pressure chat and see how we can help you reach your potential.
Your Place or Mine
We can provide mobile studio services for your TV show to your location, or we can host your production in professional studio facilities.
Great Support
We are with you every step of the way through the journey of creating your media experience, from initial consultation to final edit.
Get Noticed
Get your message or product out there to the people you know would love it. Realise your dream with a great video that compliments your talent.
Increase Revenue
Share your product or offer a pay-per-view service.  Whatever your marketing strategy, we can help you to reach more people to maximise your potential.
Live Event Production with Raptor Productions
Amber Crane Media
Little Red Riding Hood
Hertford Theatre's 2016 Christmas panto - Little Red Riding Hood.
Hansel and Gretel
2015 Christmas panto from Hertford Theatre.
Hertford Theatre
Entertainment and Arts in Hertford
Cinderella and the Glass Slipper
Hertford Theatre's 2014 Christmas panto - Cinderella and the Glass Slipper.
Our Clients
A selection of our previous clients